Who am I? How much am I determined, and what is for me to decide? What is the way to a meaningful life? What is death? A bright and lucid Zen Master responds by sharing his own struggle and teaching: inspiring words, accompanied by images from the daily life and practice of a Zen community.
More info: https://kwanumeurope.org/
RUNTIME 57 MINUTES, language English, shooting format digital, aspect ratio 16:9, color,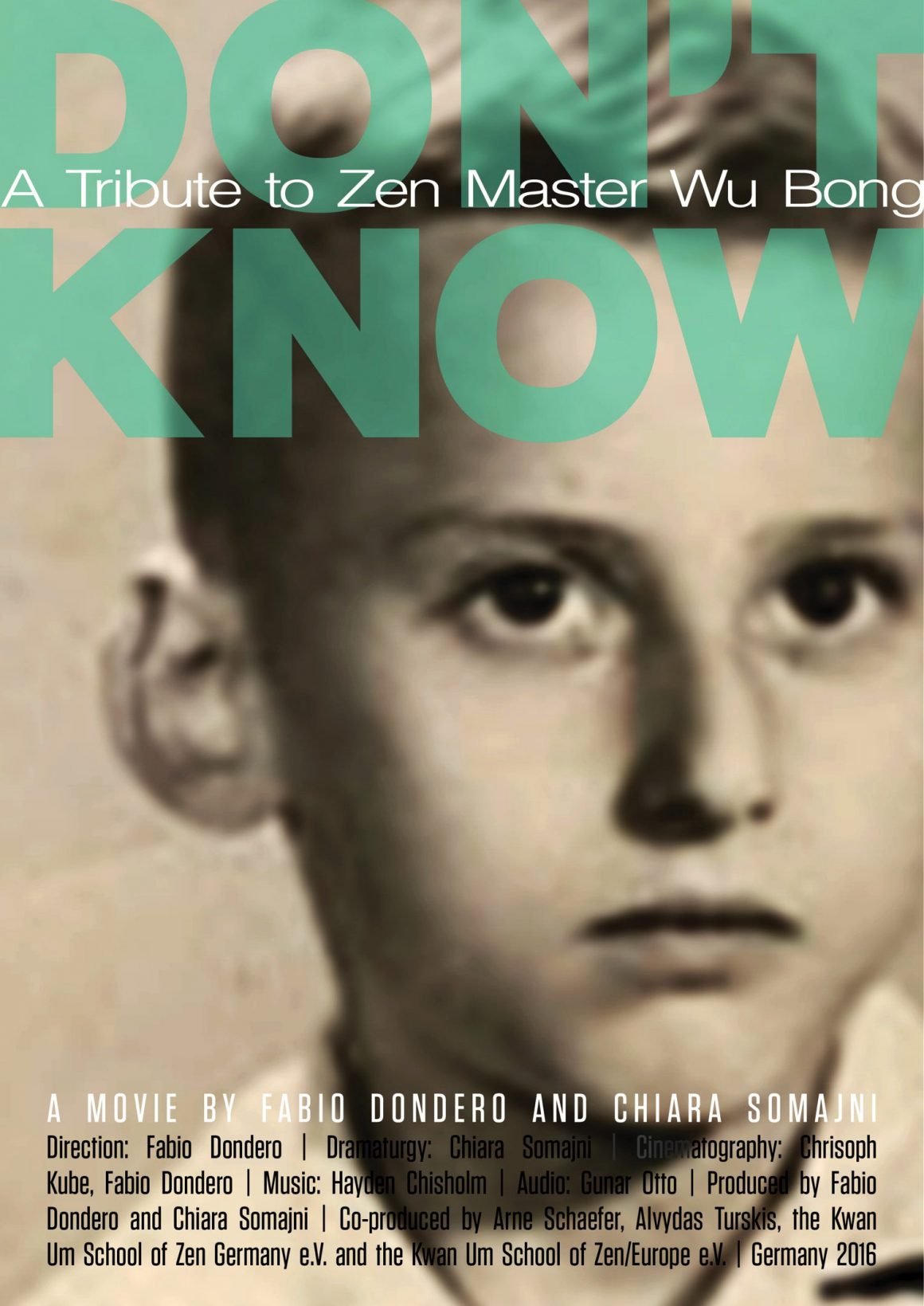 Synopsis
A highly influential member of the Kwan Um School of Zen, well established today in the US, Europe and Korea, Zen Master Wu Bong has been extensively interviewed shortly before his death. The documentary film offers a compelling introduction to Zen as well as a reflection on philosophical and spiritual questions that are relevant to any individual, starting with: who am I?, How much am I determined, and what is for me to determine? What is the way to a meaningful life? What is death? Zen Master Wu Bong tackles these by sharing his own struggle and experience as well as his learnings and teaching, from his early years as an engaged young man fighting to end the Vietnam war until his decision to become a monk. A key teaching of Zen is cultivating an intimate, profound "not knowing" (referred to in the title of the documentary) as a crucial state of mind, which opens up the space for the individual to become fully aware, and therefor fully human. The final objective is to devote oneself to help others. Zen Master Wu Bong's personal life narrative supports empathy and substantiate the teachings, which offers an inspiring breakthrough in essential, philosophical questions. Addressed in the documentary film is also concrete information on a Zen practitioner's daily life, which is being exemplified visually, too, by following Sangha's (community) members in their common practice: practice is in fact considered to be the main road towards awareness.
Themes

Introduction to Zen (religion, spirituality), reflection on the meaning of life (philosophy), biographic sketch.
Materials
Character
Protagonist is Jacob Perl, born in 1950 in Wroclaw, Poland, into a Jewish family originally from Poland, and migrated to the United States in 1963. Before meeting Zen Master Seung Sahn, the founder of the Kwan Um School of Zen, and becoming his first American student in 1972, Jacob Perl practiced with some other important spiritual leaders: with the Japanese Suzuki Roshi at the San Francisco Zen Center, and later with Tarthang Tulku at the Tibetan Nyingmapa Meditation Center in Berkeley, California. Zen Master Wu Bong was key in promoting the Kwan Um School of Zen in Europe and Israel. For his teaching, engagement and example he became a renown and beloved Zen Master. His speech is crystalline and brilliant, sometimes humorous, carefully avoiding any buddhist jargon or, worse, any new age rhetoric. It is therefor very effective in its capacity to reach out for the most diverse audiences.

Format
Don't Know has three layers of images. The main track, backbone of the whole film, is Zen Master Wu Bong's interview, in which the biographical path is intertwined with and substantiate the teaching. The second layer is related to the daily life and practice of Zen Master Wu Bong and the Sangha (community): sitting, walking, bowing, chanting, for example, but also silently eating together or taking care of the temple, as well some informal gathering are illustrated. The third layer, in black and white, is more evocative, on one side showing biographical sketches, on the other side more abstractly related images. A forth track might be added, which is constituted by Hayden Chisholm music. All is arranged in an inspirational, non didactic way.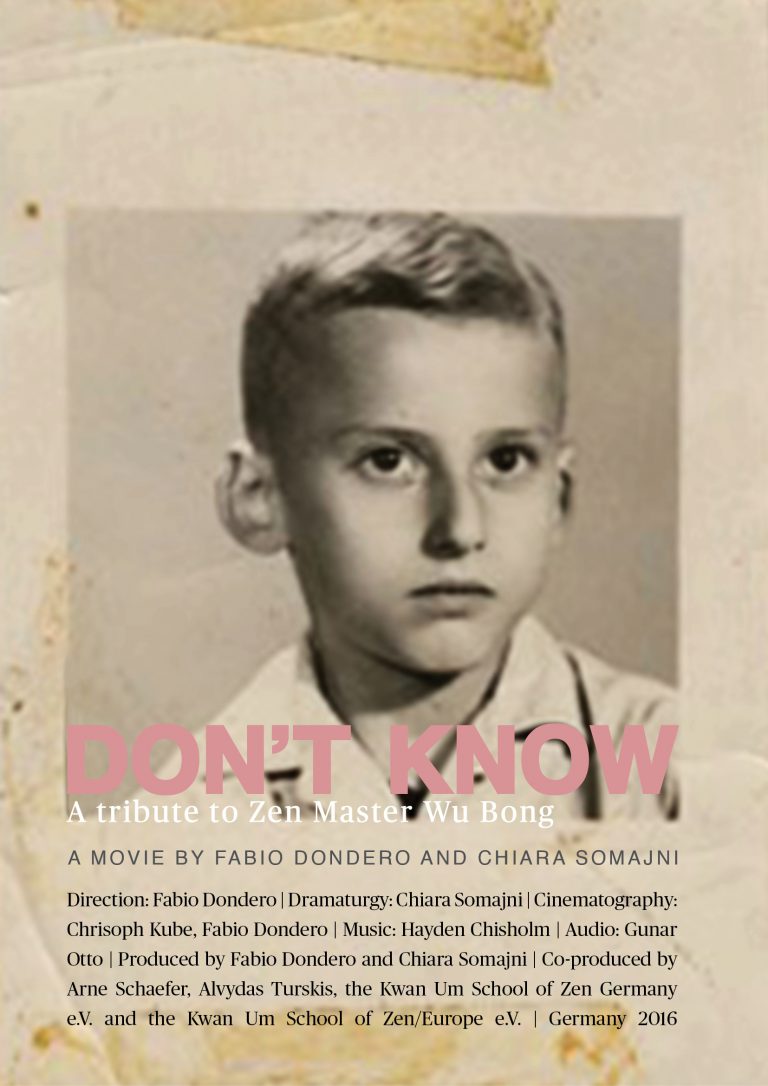 Crew
Direction: Fabio Dondero
Co-direction: Bernd Sandner
Dramaturgy: Chiara Somajni
Cinematography: Chrisoph Kube, Fabio Dondero
Music: Hayden Chisholm
Audio: Gunar Otto
Editing: Fabio Dondero
Germany 2016
Produced by Chiara Somajni and Fabio Dondero
Co-produced by Arne Schaefer, Alvydas Turskis, the Kwan Um School of Zen Germany e.V. and the Kwan Um School of Zen/ Europe e.V.