A multisensorial concert – Saturday, 8th February 2020, 8 p.m.
Misagh Joolaee, kamancheh . Viktor Maximov, guitar . – Fabio Dondero and Dominik Breider (Incense burning): n.a.
PANDA Theater in der Kulturbrauerei, Knaackstr. 97, 10435 Berli We look forward to the second event of the year, a double concert by two virtuosos on very different instruments: Misagh Joolaee, Kamancheh and Viktor Maximov, guitar. A contrasting evening, harmonious in composition. We will burn some surprising incense.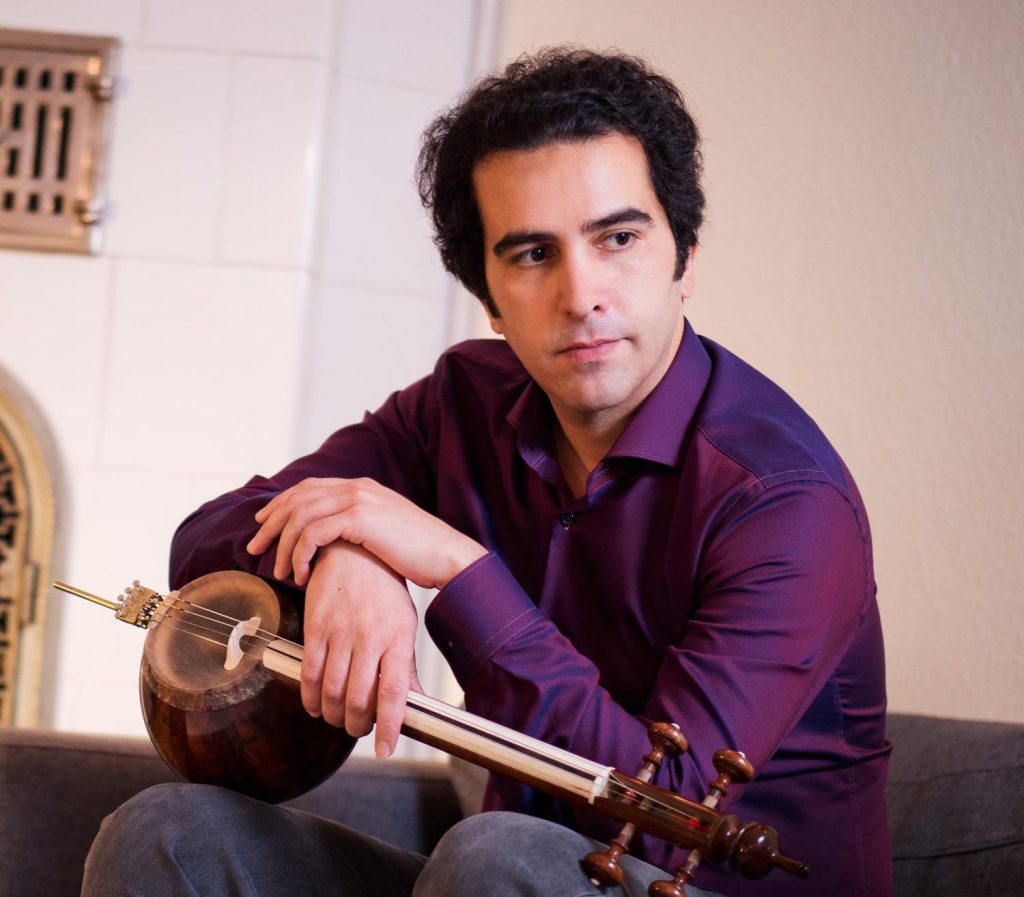 Misagh Joolaee; Biographical Notes
Born in Mashhad in 1983 in the northern Iranian province of Mazandaran, Misagh Joolaee started playing the violin at the age of eight. Within 5 years he completed learning the Persian classic repertoire "Radif". At 13, he won the Fadjr music competition in Iran. Furthermore, he learned from various Iranian masters Setar, Tar and particularly intensely Kamancheh. This was followed by training on the piano and violin in European classical music.
His musical career is characterized by great versatility in working with musicians of different styles. In 2009 he founded the "AAVAAN" ensemble with which he performed his own compositions and won the "Creole – Global Music" competition in Germany in 2010. He also founded the Flamenco-Persian ensemble "Chachipen" in 2015 with important Spanish musicians from Andalusia.
In 2011 he founded the Anatolian-Persian duo with the Turkish Baglama master Levent Özdemir. The two virtuosos from two related cultures share the common concern of discovering the points of contact between the two origins and expressing them musically, predominantly in the form of original compositions.
Solo work is also a focus of his musical activities. For example, he performed in 2014 as a Kamancheh soloist in the performance of Awet Terterjan's 5th Symphony with the Braunschweig State Orchestra in the Braunschweig City Hall.
Misagh Joolaee worked as a lecturer at the World Music Faculty of the University of Hildesheim from 2011 to 2014. In addition to his music career, he completed his master's degree in electrical engineering at Leibniz Universität Hannover in 2015.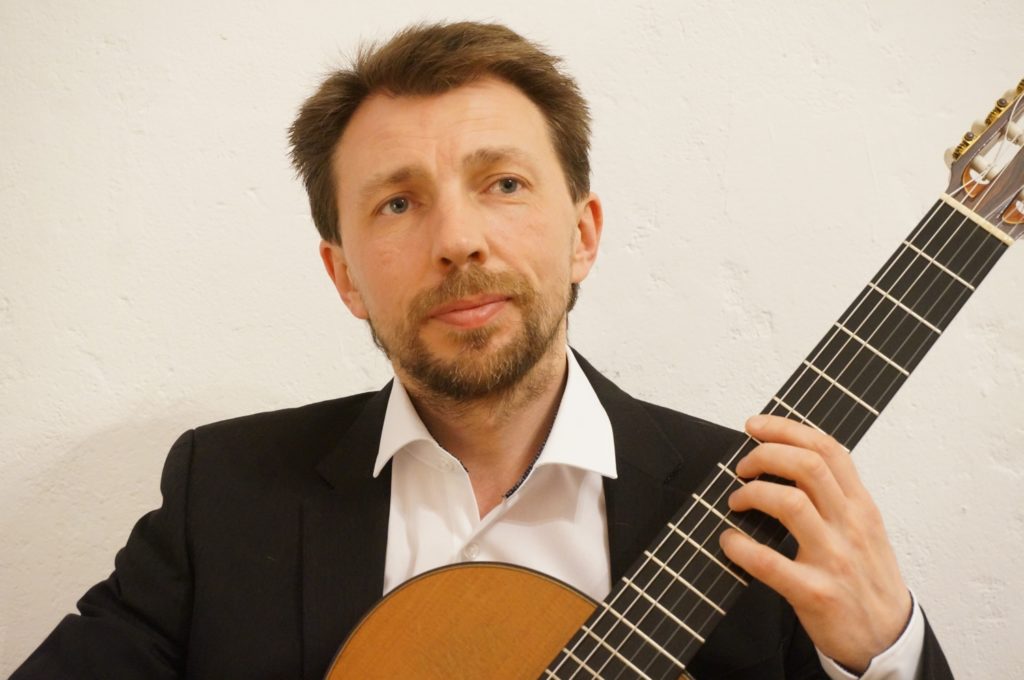 Viktor Maximov was born in the Northern Urals, almost on the Arctic Circle. He studied concert guitar in St. Petersburg and gave his first solo concerts, which were followed by tours through all the republics of the former Soviet Union. He has won many international competitions and festivals for classical guitar and gave many i.e. concerts in the Vitebsk and St. Petersburg Philharmonic. He continued to study at the University of the Arts in Berlin and received his diploma in classical guitar in 2002. In 1993, Viktor gave the benefit solo concert "Magic Sound of the Guitar" in the wonderful Yussupov Palace. This magical sound – by no means always in the sense of classically beautiful, pleasing – still defines his compositional, interpretative, improvisational work. Musicians such as Paco de Lucia, Swjatoslav Richter, JS Bach, Carlo Domeniconi give him inspiration. Pepe Romero called Viktor Maximov's tone a "… outstanding, incomparable …" It is the constant degree hike, the Viktor Maximov's guitar is avant-garde … And in its incomparable tone the soul resonates.