A multisensorial concert- Thursday, 7th November 2019, 8 p.m.
SUGAR play Slow, feat. Yannick Rafalimanana. Grégoire Simon: violin and Synthesizer, Yannick Rafalimanana: piano, Ole Brolin: sound design und electronics. Works by SUGAR, Bartok, Feldman, Webern, Ligeti, Schubert, Messiaen and Debussy – Fabio Dondero and Dominik Breider (Incense burning): Petitgrain and Oud
PANDA Theater in der Kulturbrauerei, Knaackstr. 97, 10435 Berlin
Commuting between Berlin and Paris, Grégoire Simon (violin, viola) is active in the domain of Contemporary Music in very diverse projects. He's a member of Andromeda Mega Express Orchestra since 2011 and of the renowned Ensemble Intercontemporain (Paris) since 2012. In addition, he regularly plays with different ensembles like Brandt Brauer Frick Ensemble or Solistenensemble Kaleidoskop. With his duo Yes Soeur!, he experiments with different styles of electro-acoustic music, ranging from traditional concert format to danceable club sound.
French pianist Yannick Rafalimanana has developed an international concert career performing recitals and chamber music concerts regularly throughout Europe, the United States, South America, Africa, Asia and the Middle East. Winning the first prize in the 2012 Tufts/New England Conservatory Soloist Competition, he made his US debut in Symphony Hall in Boston, playing Schumann Concerto with the Boston Pops Orchestra under the baton of Keith Lockhart. He recently performed at the Berliner Philarmonie, in Shanghai Symphony Orchestra Chamber Hall, in the Konzerthaus in Vienna, the Kennedy Center in Washington, live on Boston's radio station WBGH, in Jordan Hall with the Borromeo String Quartet, in Boston with violists Kim Kashkashian and Thomas Reibl, in Poland with violinists Andreas Reiner, Arnold Steinhardt and in Shelter Island (NY) sharing the stage with Itzhak Perlman. He also made his Brazil recital debut performing at the Mube Museum and his Israel debut performing at the Jerusalem Music Center. Mr. Rafalimanana has won numerous awards and prizes in several competitions, including the Borromeo Quartet Guest Artist Award, the Bruxelles J-Musiciens Competition, the Brest Piano Competition, and the International Ravel Academy's Rotary-Lions Competition. As a soloist, he has performed regularly with the Orchestre CNR de Lille, Orchestre Impromptu, and the Ensemble Parisien. He recently founded and conducted the LFO – a chamber orchestra based out of Boston, involving NEC students, with whom he has also played as a soloist. Mr. Rafalimanana also performs frequently with the Trio La Plata, a group formed in Paris in 2006. An advocate of new music, he has great experience as a collaborative pianist with orchestras, and it has led him to work under the batons of Peter Eotvos, Jean Deroyer, Thomoty Brock, Zolt Nagy and John Heiss and perform in such venues as La Cite de la Musique and Radio France in Paris, Jordan Hall and Harvard Music Association in Boston and at the "Poisson Rouge" in New York. He also works often with the Ensemble Le Balcon under Maxime Pascal in Paris. Mr. Rafalimanana has participated in numerous summer festivals; among them are the Perlman Music Program, the Greatlakes Chamber Music Festival, the Brussels Chamber Music Festival, Krzyzowa Music Festival. He has collaborated with some of most well known musicians, such as Itzhak Perlman, Donald Weilerstein, Joseph Kalichstein, Kim Kashkashian, Gary Hoffman, Paul Katz, Narek Hakhnazaryan , Roger Tapping, Julian Arp, Frank Stadler, and Andrej Bielow. Born in Lille, France, Mr. Rafalimanana began his musical studies at the Conservatory of Lille under the tutelage of Alain Raes. He later graduated with first prizes in both Piano Performance, and Chamber Music and Collaborative Piano Performance, from the 'Conservatoire National Superieur de Musique et de Danse de Paris'. Among his teachers are Bruno Rigutto, Michael Levinas and Jean-Claude Pennetier. His chamber music and collaborative piano coaches include Francois Salque, Michel Moraguais, David Walter and Jean Koerner. Mr. Rafalimanana graduated from the New England Conservatory with a Graduate Diploma in Piano Performance and a Master of Music in Chamber Music under Vivian Weilerstein. Mr. Rafalimanana is teaching Chamber Music at the Folkwang University of Arts since 2015.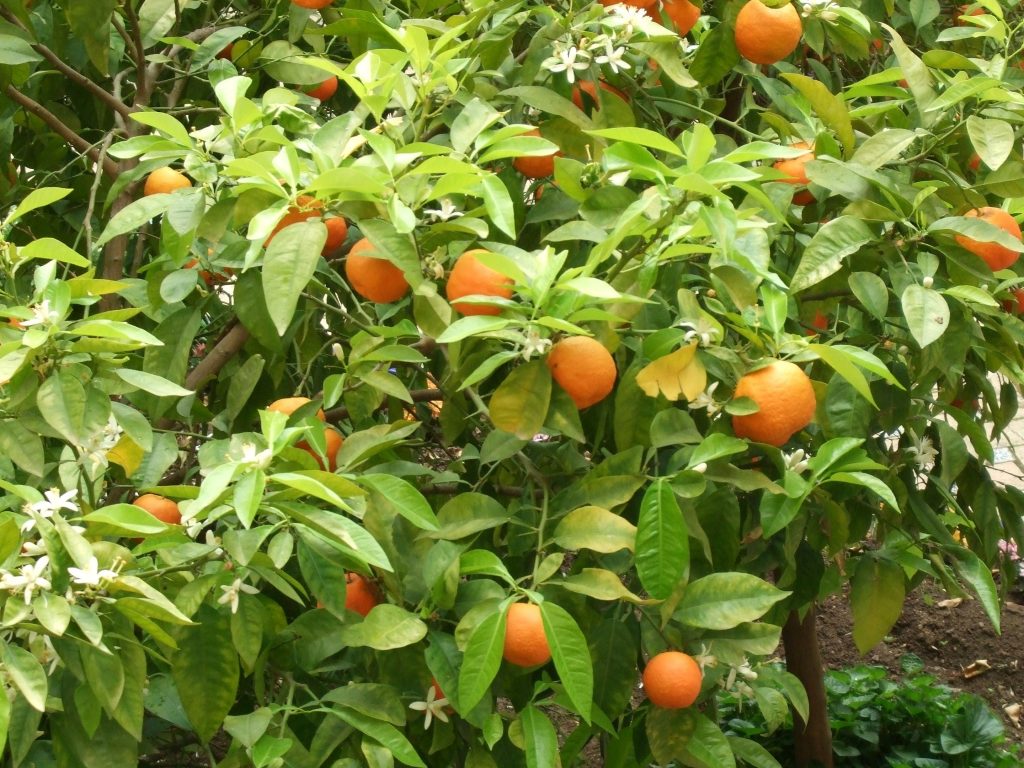 Bitter oranges
Petitgrain is an essential oil that is extracted from the leaves and green twigs of the bitter orange tree (Citrus aurantium ssp. amara) via steam distillation. It is also known as petitgrain bigarade. Its main regions of production are Paraguay and France, with the former's product being of higher odour tenacity. The oil has a greenish woody orange smell that is widely used in perfumery and found in colognes. Though distilled from the same botanical species as neroli and bitter orange essential oil, petitgrain bigarade oil possesses its own characteristically unique aroma. The oil is distilled from the leaves and sometimes the twigs and branches of the tree, whereas neroli is distilled from the blossoms and bitter orange oil is typically cold pressed from the rinds of the fruits. Petitgrain mandarin (Petit grain Mandarine) is distilled from leaves and branches of trees producing mandarin fruit. (Wikipedia)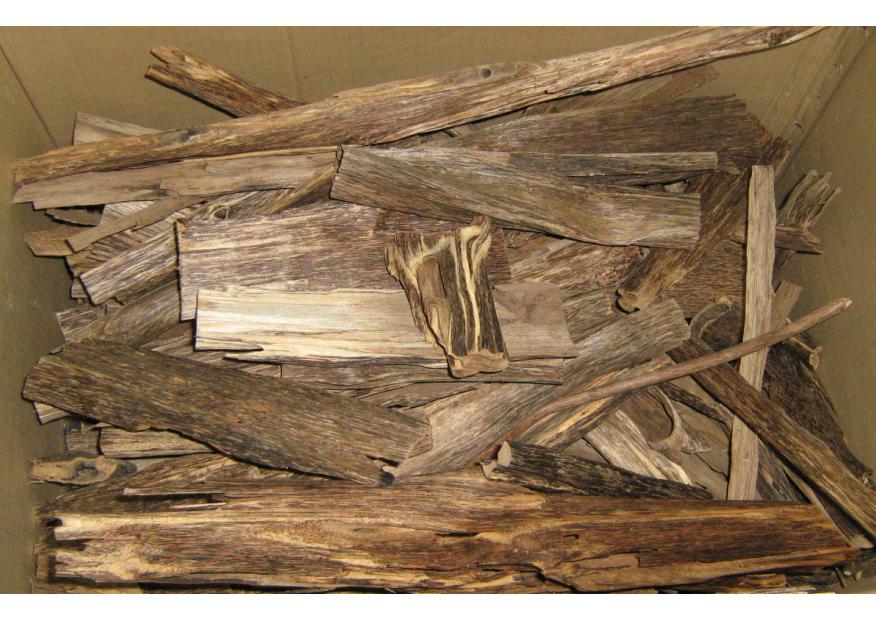 Agarwood
Oud, also known as agarwood, aloewood or jinko, is a resin that forms in Aquilaria trees, large evergreens native to southeast Asia when they become infected with a type of mould. Prior to infection, the heartwood is relatively light and pale coloured; however, as the infection progresses, the tree produces a dark aromatic resin in response to the attack, which results in a very dense, dark, resin embedded heartwood. First-grade agarwood is one of the most expensive natural raw materials in the world. A whole range of qualities and products are on the market, varying in quality with geographical location and cultural deposition. Oud oil is distilled from agarwood, and fetches high prices depending on the oil's purity, up to 100.000 USD for a liter. One of the main reasons for the relative rarity and high cost of agarwood is the depletion of the wild resource. Agarwood gained great cultural and religious significance in ancient civilizations around the world, being mentioned throughout one of the world's oldest written texts, from the Sanskrit Vedas to ancient chinese texts. (Wikipedia)